ESD was founded in 1969 and has since been driven by an unobstructed vision to design and manufacture revolutionary payment systems. Early on, we set the industry standard when we developed the first mechanical coin slide to accept coins in a vertical position. Recognizing the superiority of the design, we began developing additional products and expanded into the vending and amusement industries. Since our formation, ESD has engineered products to accept coin currency of more than 60 countries across the globe.
As the years progressed, our team at ESD grew quickly into the electronic payment system market. In 1995, we acquired a small engineering company dedicated to the research and development of smart card payment systems for the laundry industry. This team of expert computer scientists and electronic engineers designed the software and hardware equipment that would launch ESD into the forefront of this exciting new technology.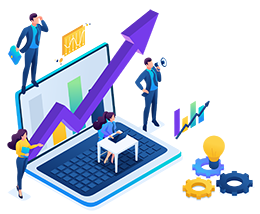 The early 2000's were when we really began to experience monumental growth. In 2002, just a few years after we moved electronic products to Georgia, our engineering and research division moved to the ESD headquarters in Fort Washington, Pennsylvania, where we still reside today. Later that year, ESD acquired the Danyl division of the SchlumbergerSema Corporation, which manufactured a similar line of electronic payment devices. With that acquisition, we secured our spot as the leader of the laundry industry's electronic payment system providers and have worked tirelessly to remain innovative and continued to provide exceptional products and services to our customers.
Today, as a major provider of mechanical and electronic payment systems to the multi-housing and vended laundry industries, we offer a comprehensive line of cutting-edge smart card and magnetic stripe card devices and systems. Our ESD® CyclePay app for example, is a mobile payment technology that makes it easy for your customers to pay for their laundry directly from their phones.
Interested in working with our trusted team? Contact us today!